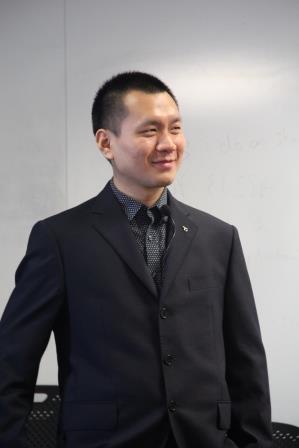 Education: Yang received a Ph.D. in Organic Chemistry from University of Texas Southwestern Medical Center in 2017, and a B.S. in Polymer Chemistry from University of Science and Technology of China in 2011.
Research Interests: Yang's research focus is on developing stimuli-responsive nanomaterials for biological sensing and drug delivery. He is also interested in mechanistic investigation of supramolecular self-assembly and corresponding structure-property relationship.
Hobbies: Yang enjoys playing soccer and his favorite position is center back. He also enjoys running, reading, and watching soccer/American football games.
Email: yang.li2@childrens.harvard.edu