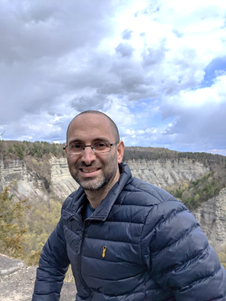 Education: Gil Aizik received his Ph.D. in Pharmaceutical Science from The Hebrew University of Jerusalem, Israel in 2020.
Research interests: Gil's current research focus on developing phospholipids-based self-assembled hydrogels for long active local anesthesia. He is also interested in liposomal and polymeric nanoparticles delivery systems for therapeutic and diagnostic applications.
Hobbies: Gil enjoys hiking and traveling with his family to new places.